Durrrr kaže FullFlushu da nadje posao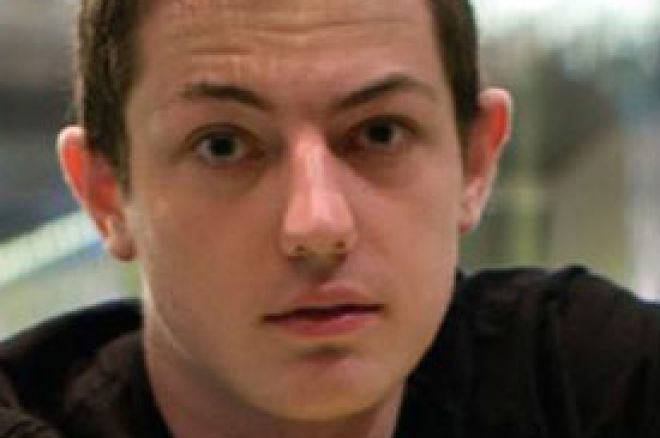 Skoro je bilo govora o tome da će Luke Schwartz učestvovati u Durrrr izazovu. Takodje znamo da se njih dvojica ne baš i ne vole...
U jednom od intervjua, FullFlush je izjavio:
"Mrzim Durrrra. Mrzim njegovu facu, njegov glas i njegove oči. Mrzim sve u vezi njega."
Evo jednog od lepših četova izmedju njih dvojice:
__FullFlush1__: Btw if u report me for Any of Thees very minor digs
__FullFlush1__: i promise il never come back and give u action ever again
durrrr: get a job buddy
Dealer: __FullFlush1__ has 15 seconds left to act
durrrr: u cant be stupid enough to think id ever do that
durrrr: least i hope u cant be
__FullFlush1__: your the who actually is gonna need a job
__FullFlush1__: i might just go live on an island with the half a mil yourve donked to me
durrrr: god u really need better insults
__FullFlush1__: dif between me and heltmuth is helmuth thinks hes good but hes not . i knwo im the greatest
__FullFlush1__: im the best there is at this game tommyeyes
Nakon gubitka u povećem potu, Englez odlazi sitout i chat se nastavlja...
_FullFlush1__: sikcest misslciklr#,;
__FullFlush1__: .vaf#gf
__FullFlush1__: gg
durrrr: we get allin on flop anyway
__FullFlush1__: nah
__FullFlush1__: u 4 bet me
__FullFlush1__: and i fold
__FullFlush1__: bs
__FullFlush1__: play another time
durrrr: lol
durrrr: gd
durrrr: grow a sack buddhy
durrrr: esp w/ all the $!#! u talk
__FullFlush1__: you got the voice of a girl the stance of a F@g and look like the young boyfrom the chronicals of narnia
durrrr: yet ur sitting out
durrrr: trying to call me gay by referencing the fact that u watched chronicles of narnia
durrrr: isnt too efficient
durrrr: fyi
__FullFlush1__: funny u dont seem to deny it tho
durrrr: click post pls...
Kao što vidite, situacija nije baš najsrećnija izmedju dva high stakera.
Jedva čekamo da počne novi Durrrr izazov...