Počeo durrrr Challenge 2 !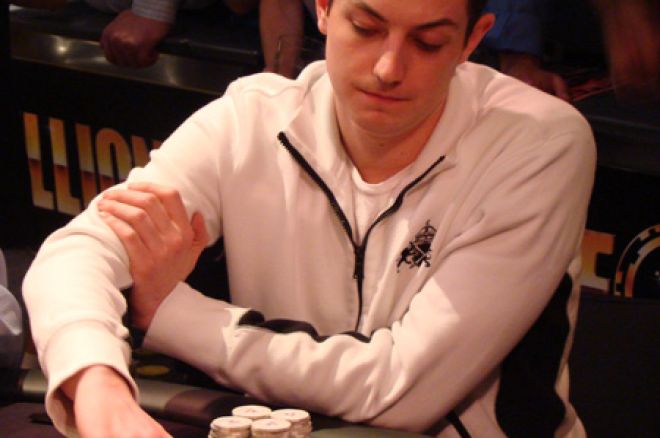 durrrr Challenge 2 je počeo! Dwan je na Twitteru objavio da sledeći izazov konačno počinje, protiv Daniel jungleman12 Catesa. Na kraju prve sesije, posle 12 sati igre, Daniel je preuzeo vodjstvo.
"Gonna start playing @ junglemandan (daniel cates) in the next few minutes. This'll be the 2nd challenge. "
Ovako je Tom Dwan objavio izazov koji se odigrana na Full Tilt Pokeru. Za četiri $200-$400 NLHE stola, sa running twice opcijom, a ako neko od igrača padne ispod 75 BB, igrači moraju da se dopune.
Nakon 12 sati igre, Cates je napravio profit od $518.191 nakon 5829 ofigrane ruke.
U prvom delu sesije je odigrano 1651 ruka za dva i po sata, a Dwan je vodio sa oko $129.888.
Nakon prva dva sata, Cates je počeo da preuzima vodjstvo:
SB jungleman12 $275.188
BB durrrr $96.492
jungleman12 raisuje na $800
durrrr re-raise na $2.600
jungleman re-re-raise na $6.400
durrrr prati
Flop:
(pot $12.800)
durrrr check
jungleman12 betuje $7.600
durrrr prati
Turn:
(pot $28.000)
durrrr check
jungleman12 betuje $21.400
durrrr call
River:
(pot $70.800)
durrrr check
jungleman12 vetuje $239,788 i all in je
durrrr calluje sa preostalih $61.092
jungleman osvaja pot od $192.983

durrrr Challenge 2 u brojkama:
$518.192 profit jungleman12
$192.000 najveći pot u sesiji
još 44.138 preostalih ruku
5.862 odigranih ruku
16 rezervisanih stolova za durrrr Challenge 2 na Full Tilt Pokeru

durrrr Challenge 2 će se nastaviti za High Stakes stolovima Full Tilt Pokera. Hoćeš da pratiš akciju uživo? Napravi download Full Tilt Pokera i uzmi sve bonuse koje ti PokerNika pruža nakon ukucanog koda POKERNIKA!