World Championship of Online Poker: Sateliti počinju danas!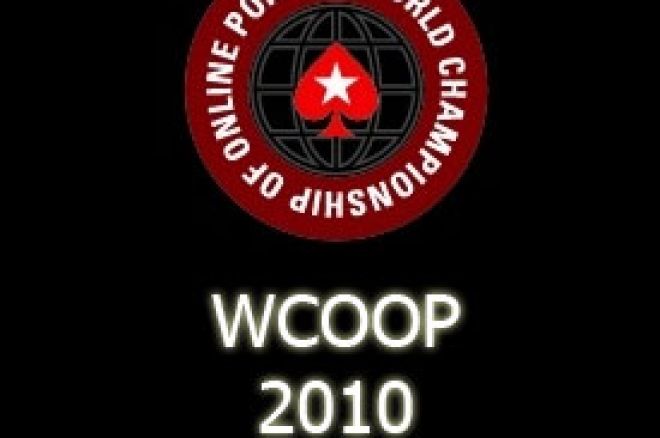 Deveti serijal World Championship of Online Poker (WCOOP) počinje 5. Septembra / Rujna, ali za neke od nas počinje već danas! Do starta ovog najvećeg online eventa ima još dve nedelje, ali već danas možeš osvojiti kartu za WCOOP 2010! Za mnoge, WCOOP počinje sada!
Sateliti su dostupni do 29. Avgusta / Kolovoza, od kojih je najjeftiniji $5.50. Pronadji ih pod Events > WCOOP > ALL!
Evo i kompletnog rasporeda satelita: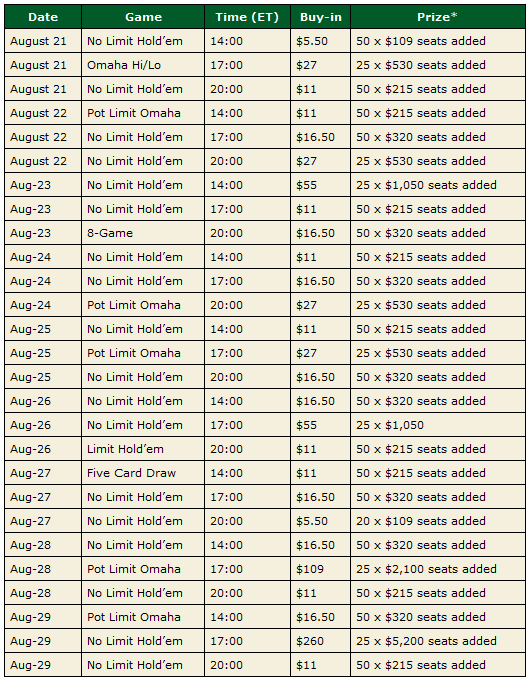 Na PokerStarsu kao i uvek možeš pronaći brojne satelite za velike poker turnire, live i online, a ako napraviš download preko našeg linka i ukucaš marketing kod POKERNIKA, učestvovaćeš i u privatnim freeroll turnirima sa zagarantovanim fondom od $1.000!