Matthew McDerra odneo UKIPT titulu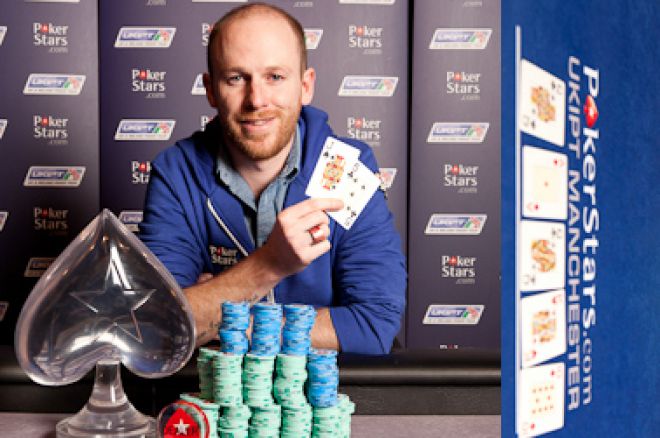 Nakon polja od 615 igrača koji su platitli £500 buy-in, Matthew McDerra je odneo 74.000 funti za prvo mesto na United Kingdom and Ireland Poker Tour (UKIPT).
Mnogi fanovi bi izabrali PokerStars Profesionalca JP Kelly-a kao favorita za pobedu, koji je stigao za finalni sto kao drugi po čipovima i sa najviše iskustva. Kelly je prvi PokerStars Pro koji je stigao do finalnog stola UKIPT Main Event-a. Ipak, čini se da ne može da ponovo uspeh nakon osvajanja dve World Series of Poker narukvice.
U prvom satu finalnog stola, Mateusz Warowiec je odneo četiri velika pota protiv Kelly-a. Kada je ostao bez opcija, morao je da ode all-in sa
kada je i naleteo na ručne žandare Rob Angood-a. Kelly je ispao na petom mestu.
McDerra je započeo finalni sto na šestoj poziciji (792.000). Uskoro je uspeo da preuzme inicijativu i nakon što je Owen Sheil sa
naleteo na njegove ručne asove, McDerra se popeo na 2.250.000 u čipovima. Ubrzo potom, McDerra je eliminisao Shiels-a na sedmom mestu, Mick Fletcher-a na četvrtom i Rob Angood-a na trećem.
U finalnoj ruci McDerra je dobio triling petica na flopu protiv top par sa K kikerom Warowiec-a, što je ostavilo Warowiec-a na samo pola big blinda i McDerra je u narednoj ruci odneo pot koji mu je doneo pobedu.
Matthew McDerra (United Kingdom), 74,000£
Mateusz Warowiec, (Poland), 43.500£
Robert Angood, (United Kingdom), 27.600£
Mick Fletcher, (United Kingdom), 20.300£
JP Kelly (United Kingdom) Team PokerStars Pro, 16.000£
Paul Nash (United Kingdom), 12.600£
Owen Shiels (Ireland), 9.500£
Michael Birt (United Kingdom), 7.200£
Dodajte nas na Facebook-u i pratite na Twitter-u za najsvežiji info iz sveta pokera!