John Duthie i PokerStars Raskinuli Saradnju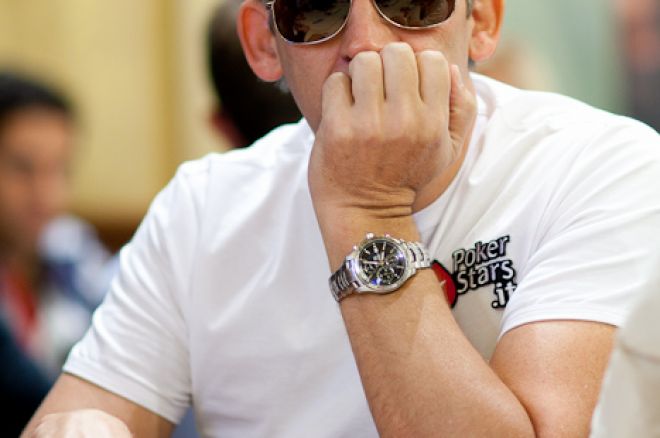 U nedelju, je osvanula vest na TwoPlusTwo forumu da John Duthie, čovek koji je po najviše učestvovao u stvaranju European Poker Tour-a, nije više deo Tima PokerStars Pro. Duthie je ovo potvrdio, rekavši da nije hteo da obnovi ugovor koji mu je istekao 31.Decembra 2011.
Duthie je doneo odluku samo nekoliko meseci pošto je JP Kelly takodje prekinuo saradnju sa Tim PokerStars Pro. Obojica Duthie i Kelly predstavljali su Tim UK & Irske, sada su Liv Boeree, Jude Ainsworth, i Victoria Coren reprezenti pomenutog Tima.
Neki su spekulisali da je Duthie napustio PokerStars kao gest protesta na novi VIP program, ali Duthie je brzo razuverio te glasine i poručio je preko TwoPlusTwo sledeće:
"Pozdrav ljudi....Bojim se da moja odluka nema ništa sa VPP situacijom ili sa 'Sit-Out'; prosto jednostavno nisam hteo da obnovim ugovor koji mi je istekao poslednjeg dana prošle godine. Najiskrenije vam ovo saopštavam. Svidja mi se ideja što me narod podržava, ali nažalost glasine nisu tačne."
Iz PokerStarsa potvrdili su vest za PokerNews u utorak ujutro:
Duthie, 53, je keširao $2,774,963 u karijeri na live turnirima od 1999. Njegovi najveći uspesi su pobeda na £6,000 buy-in No-Limit Hold'em Poker Million 2000 eventu kada je keširao £1,000,000; zatim 2.mesto na £5,000 European Heads-Up Championship u 2003 Euro Finals of Poker kada je osvojio £35,000; 2.mesto na 2009 World Series of Poker $10,000 World Championship Heads-Up eventu kada je osvojio $386,636; zatim 12.mesto na 2010 PokerStars Caribbean Adventure za čega mi je pripalo $130,000; i 18.mesto na poslednjem WSOP-Europe Main Eventu za koje je uzeo £37,000.