Full Tilt Poker Lansirao Kvalifikacije za Globalne Live Eventove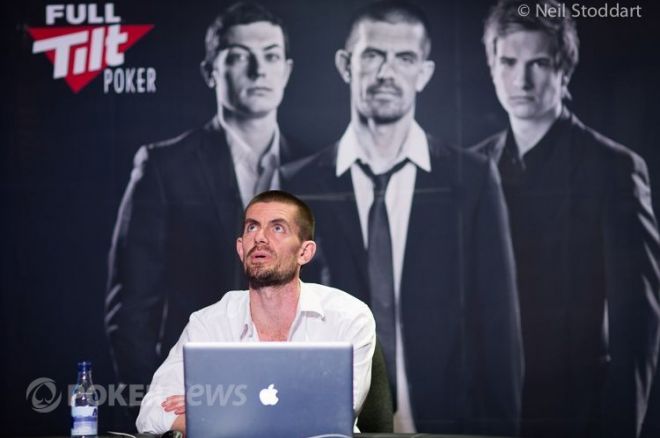 High-stakes keš igra je u punom zamahu na Full Tilt Pokeru, a sada ovaj obnovljeni sajt napravio je pomak i uveo novu seriju online kvalifikacija za live eventove. Tokom godine, Full Tilt Poker daje šansu svojim igračima da se kvalifikuju na neki od navećih turnira današnjice uključujući UK & Ireland Poker Tour (UKIPT), Eureka Poker Tour, Australia New Zealand Poker Tour (ANZPT) i Brazilian Series of Poker (BSOP).
"Live event iskustvo uvek je bio smisao delovanja Full Tilt Poker brenda," rekao je Full Tilt Poker Head of Marketing Sarne Lightman. "Sa fokusom na poker, ali u isto vreme zabavu na live scene i oko nje, gledamo da dajemo igračima sve kako bi se našli na live eventovima preko Full Tilt Pokera."
Nedeljni Online turniri donosiće pakete za live evente širokog spektra uključujući luksuzni 5-star hotelski smeštaj, Full Tilt Poker igrački ranac, ekskluzivnu promociju brenda i VIP tretman. Pored kvalifikacija igrači će ulaziti u ekskluzivnu trku "Last Longer" promociju gde će na nekim od turnira biti izmedju kvalifikanata takmičenje ko najdalje dogura u turniru a nagrada će biti mesto na sledećem Main Eventu Toura.
Sateliti koju su krenuli od ovog vikenda su za Eureka Croatia, ANZPT Queenstown i BSOP Rio de Janeiro sa paketimma koji se osvajaju na završnim turnirima u Nedelju. Igrači koji još nemaju, mogu otvoriti račune na Full Tilt Pokeru preko PokerNewsa i na prvi depozit omogućiti sebi 100% bonus do uplate od $600.
Ostanite u toku sa dešavanjima u poker svetu - pratite nas na Twitter-u i lajkujte na Facebook-u.