Jamie Gold Šampion iz 2006 WSOP Main Eventa Svoju Narukvicu Dao je na Aukciju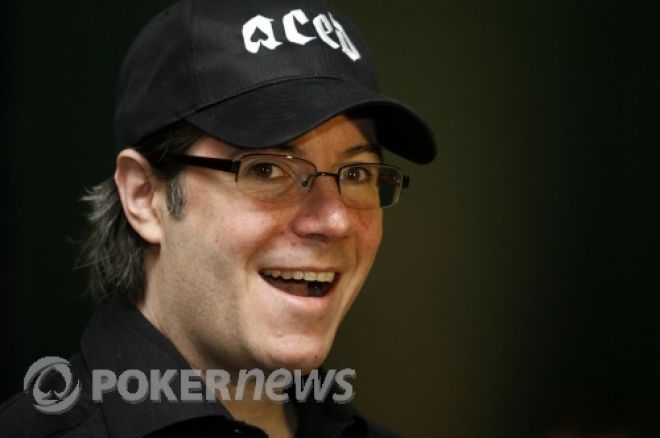 U Martu, PokerNews je objavio da je 2007 World Series of Poker šampion Jerry Yang svoju Main Event narukvicu i ostale vredne stvari stavio na aukciju. Sada još jedan Main Event šampion svoju narukvicu je ponudio na aukciju. To je 2006 WSOP Main Event šampion Jamie Gold koji je svoju narukvicu dao na aukciju Heritage Auctions kući, koja je "The World's Largest Collectibles Auctioneer."-najveća kolekcionarska aukcijska kuća.
Narukvica će biti na licitaciji do 13. Jula, 2013, što se poklapa sa početkom 2013 WSOP Main Eventa. Evo opisa na "Heritage Auctions":
"Narukvica sadrži 259 dragih kamenja sa preko sedam karata svaki, 120 grama belog i žutog zlata. Rubini su postavljeni da daju crvenu boju za srce i kocku, dok safiri reprezentuju pik i tref. Sve je ok '14K.' U dobrom stanju. Jedan reprezent možda i WSOP eventa o kome se najviše pričalo."
Gold, koji je osvojio najveći ikada WSOP Main Event (8,773 igrača) u 2006 za $12 miliona, pridružio se Peter Eastgate, T.J. Cloutier, Brad Daugherty i Paul "Eskimo" Clark igračima koji su prodali svoje narukvice. Iako je najpoznatiji od nabrojanih Eastgate, on je na aukciji prodao svoju 2008 WSOP Main Event narukvicu preko eBay i dao je novac u humanitarne svrhe. Aukcija je imala 116 ponuda i prodata je William Haughey za $147,500. Haughey je rekao za PokerNews da mu je želja da narukvicu da za event u humanitarne svrhe u saradnji sa WSOP.
PokerNews je došao do Goldovog agenta i zatražili smo komentar, tako da ćemo imati oko na ovoj aukciji za dalje novosti.

Ostanite u toku sa dešavanjima u poker svetu - pratite nas na Twitter-u i lajkujte na Facebook-u.