Global Poker Index: Negreanu Vodi u Player of the Year Trci i GPI 300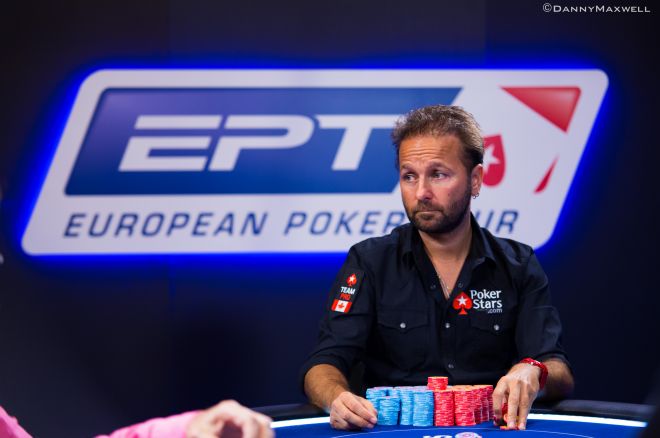 Svake nedelje, Global Poker Index objavljuje listu top 300 najboljih turnirskih poker igrača na planeti a koristeći se formulom koja uzima rezultate iz šestomesečnih perioda. GPI takodje rankira i top performere/igrače prema dva perioda od poslednjih šest meseci a to sve prati USA Today Global Poker Index point system.
Za pogled na obe liste, posetite oficijalni GPI web sajt.
2013 GPI Player of the Year
Daniel Negreanu ne samo da je došao do šeste World Series of Poker narukvice i druge WSOP Player of the Year nagrade prošle nedelje, već je sada vodeći i u GPI Player of the Year trci. Sa pobedom na Event #8: €25,600 High Roller na 2013 WSOP Europe, Kid Poker napredovao je čak sedam mesta i prestigao je Nemca Ole Schemiona. Ostalo je samo nekoliko turnira u kalendaru, a 166-poena prednosti ima Negreanu koji je sada veliki favorit.
U top 10 ove nedelje ušli su Amerikanci Ravi Raghavan i David Peters, kao i Philipp Gruissem. Raghavan je imao finalni sto na WSOP Europe Main Eventu, i završio je peti za $237,892, Peters je bio na High Roller finalnom stolu, završio je četvrti za $203,425, dok je Gruissem takodje bio na High Roller finalnom stolu sa Petersom i Negreanu. Bio je treći za $337,915, ali je pobedio na World Poker Tour Alpha8 stanici uLondonu za preko $1.3 milion.
GPI 300 Top 10
Negreanu ne samo da je vodeći u POY trci, već je sada preuzeo prvo mesto i na GPI 300 listi. Gruissem i Peters, su se priključili u top 10 kao i Shannon Shorr.
Shorr je imao dva duboka nastupa na WSOP Europe, bio je peti u €5,000 Mixed Max eventu i osmi u Main Eventu. Amerikanac je keširao i na EPT London Main Eventu, i bio šesti na side eventu.
Dobrodošli na GPI
| Rank | Player | Total Score |
| --- | --- | --- |
| 132 | Adrian Mateos | 1655.75 |
| 141 | Benjamin Spindler | 1611.20 |
| 203 | Nicolau Villa-Lobos | 1435.85 |
| 235 | Ludovic Lacay | 1365.34 |
| 251 | Daniel Neilson | 1320.23 |
| 267 | Andrey Konopelko | 1301.31 |
| 290 | Tam Truong | 1266.33 |
Mladi Adrian Mateos, pobednik WSOP Europe Main Eventa, napredovao je i sada je na No. 132. Mateos, 19, je osvojio Main Event na Estrellas Poker Tour pre nekoliko meseci u Madridu.
Sa GPI 300ove nedelje su ispali Mike Wattel, Jason Lavallee, Guy Goossens, James Anderson, Rasmus Agerskov Larsen, Heinz Kamutzki, i Sergio Castelluccio.
Najveći Skokovi
Francuz Fabrice Soulier, koji je bio runner-up na WSOP Europe Main Eventu, napredovao je 186 mesta i sada je na No. 100. Dominik Nitsche je takodje napredovao za 58 mesta i sada je No. 53.
Najveći Padovi
Dva brata su nazadovali najviše ove nedelje. Mukul Pahuja pao je za 48 mesta i sada je No. 223, dok je njegov stariji brat Vinny Pahuja pao 55 mesta i sada je na No. 279.
Za pregled kompletne liste od 300, posetite zvanični GPI website. Dok ste tu, ispratite GPI Twitter i Facebook stranicu.