Jason Mercier sa Novom Prop Opkladom: $100,000 za Godinu Bez Alkohola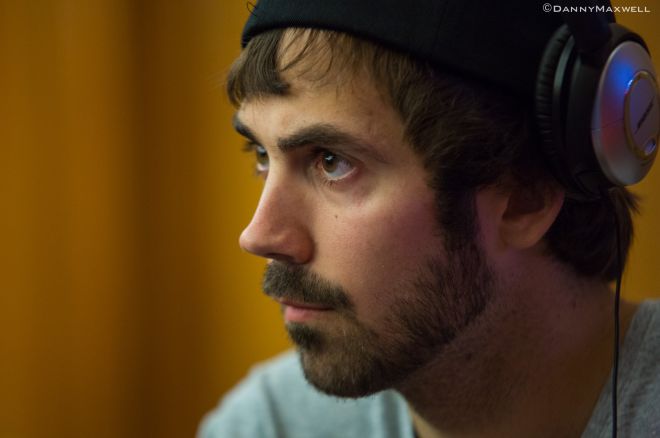 On je već poznat po tome što voli 'prop bet' opklade, Team PokerStars Pro Jason Mercier je sada sa velikim izazovom vrednim šestocifrenog iznosa za opkladu po kojoj nema alkohola za njega.
Posle objave na Twitteru da je hteo da se kladi u minimum $100,000 da neće piti celih 12 meseci, Mercier je brzo dobio interesovanje od drugih top poker igrača kao Mike McDonald, Brett Richey , i Andrew Chen, koji su bili zainteresovani za detalje i uslove ove opklade.
Shaun Deeb je takodje dao odgovor Mercieru, ali je imao drugačiji pristup, tweetovanjem da je više zainteresovan za opkladu ko će više popiti, a ne za odricanje od alkohola.
kako sada stvari stoje još niko nije prihvatio opkladu sa Mercierom, ali to se vrlo brzo sve može promeniti. 2014 PokerStars Caribbean Adventure je jako blizu, a ceo poker svet pratiće ovaj event, Mercier će tako biti više u fokusu nego ikada. Poker igrač i glumica Tiffany Michelle je javno saopštila da želi da razmotri opkladu tokom predstojećeg PCA.
@JasonMercier I might be seriously interested this... lets discuss at PCA?

— Tiffany Michelle (@TiffnyMichelle)
Ova opklada 'bez alkohola' došla je na kraju uspešne godine za Merciera, dvostrukog World Series of Poker pobednika. On je od live turnira zaradio $1,837,361 i umnogome popravio utisak i poziciju posle loše 2012.
Ostanite u toku sa dešavanjima u poker svetu - pratite nas na Twitter-u i lajkujte na Facebook-u.