Phil Ivey Lansiraće Online Poker Trening Sajt Ovog Meseca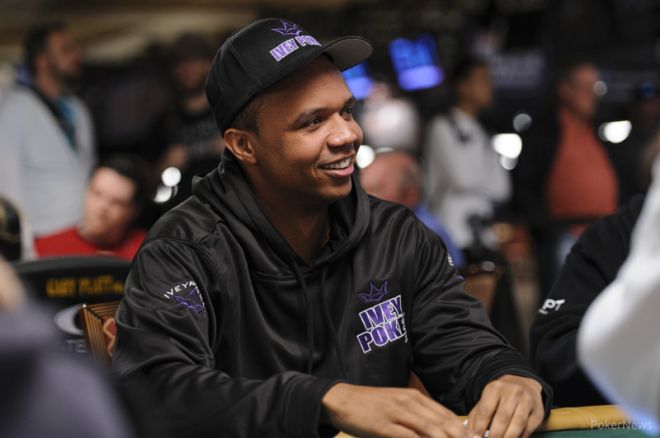 Sada je oficijalno. Phil Ivey će lansirati njegov dugoočekivani Ivey League poker trening sajt pred kraj ovog meseca. On će biti u partnerstvu sa mnogim spotskim eventima koji su televizovani, a prvi od takvih je boks event koji je bio u Petak uveče.
IveyPoker.com je bio jedan od sponzora za ShoBox, The Next Generation, koji je u etar prikazan kao Showtime program. Event se igrao na 'Cook Convention Center' u Memfisu, TN, i jedan je od bitnijih za svet boksa.
IveyPoker brend je predstavljan tokom trajanja eventa.
"Phil je veliki fan boksa, ali ono što je bitnije je da je on fan napornog rada, posvećenosti, i predanosti. A upravo je to ono što se ceni i bez čega se ne može u ring," rekao je Clete McQuinn, šef operacija tehnike u 'Ivey Poker'.
Prema Ivey veb sajtu, Ivey League posvećena je novim igračima koji su voljni da napreduju i da im se prenese znanje kako da najbolje igraju poker "na pravi način." Ivey i njegov tim pro igrača i instruktori doneće dosta video materijala koji će biti dostupan za download za celu poker zajednicu. Sajt će imati u ponudi i interaktivni socijalni poker na Facebooku.
Dosta talentovanih igrača biće istruktori za 'Ivey' sajt, a to su Patrik Antonius, Jen Harman, Greg Merson, Dan Shak i James Dempsey.
Ostanite u toku sa dešavanjima u poker svetu - pratite nas na Twitter-u i lajkujte na Facebook-u.