Newhouse i Pappas Se Prdiružili Politanu u Timu 888pokera za WSOP Main Event Finalni Sto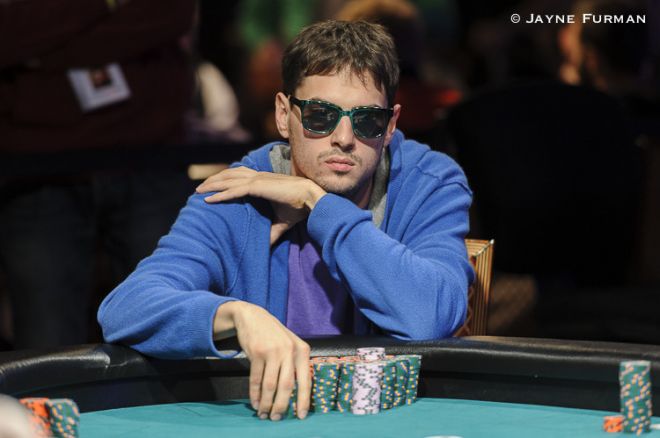 U utorak, 4. Nov. 2014, 888poker je objavio da će se Mark Newhouse i William "Billy Pappas" Pappaconstantinou prdružiti Bruno Politanu kao predstavnici PRO Tima za 888Poker na 2014 World Series of Poker Main Event finalnom stolu.
Politano je postao prvi brazilski igrač koji je ikada stigao do November Nine i on je predstavljao 888poker kao ambasador ispred celog sveta tokom ovih meseci pauze, igrajući i u Evropi i u Australiji tokom tog vremena. Politano će doneti najmanji stack za finalni sto kada se igra nastavi 10. Nov., ali se od njega očekuje da će imati najveću grupu navijača na gomili, kako predvidja PokerNews.
Newhouse je napravio značajan korak dostigavši finalni sto uzastopnu godinu za redom, prvo je to uradio u 2013. godini u polju od 6,352 takmičara a onda ponovo ove godine u polju sa 6,683 igrača. Šanse da on to uradi su bile 1 na prema 524,079. Prošle godine, Newhouse je bio prvi eliminisani igrač na devetom mestu, ali ove godine je mnogo sigurniji i ima veći stack sa kojim može da radi. Ima velike šanse da završi veoma visoko.
Pappas, za razliku od Newhouse-a i ostalih takmičara za finalnim stolom, je jedini pravi amater koji je stigao u November Nine ove godine, ali ima dosta iskustva u osvajanju šampionata. Pappas je svetski fudbalski šampion sa preko 100 titula u svom rezimeu.
Trio 888poker-sponzorisanih igrača će uzeti svoje mesto za kulminaciju ovog eventa u Ponedeljak 10. Nov. i karte će biti u vazduhu od 4:30 p.m. po vremenu u Las Vegasu. Njima će se pridružiti Jorryt van Hoof, Felix Stephensen, Dan Sindelar, William Tonking, Martin Jacobson, i Andoni Larrabe u borbi za poker najprestižniju zlatnu narukvicu i $10 miliona prvu nagradu!
Za više informacija o svakom članu 2014 November Nine, proverite njihove biografije ispod:
Ostanite u toku sa dešavanjima u poker svetu - pratite nas na Twitter-u i lajkujte na Facebook-u.