Rus "CccpVodka" Osvojio $1,000,000 u Manje od Šest Minuta na PokerStarsu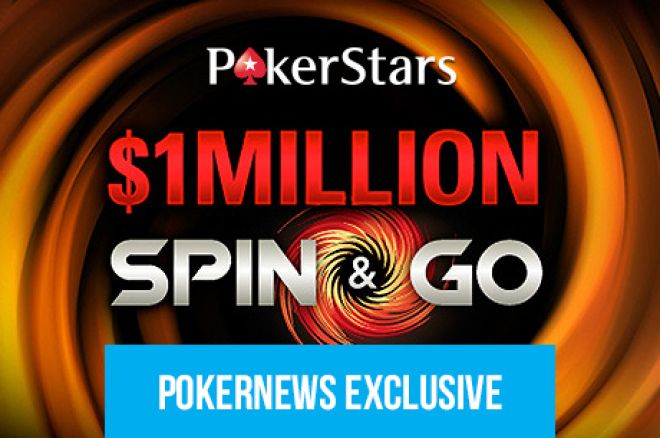 22. Aprila svet je dobio novog milionera! Ruski online poker igrač "CccpVodka" pretvorio je $5 buy-in u $1 milion u Spin & Go-u na PokerStarsu.
Od trenutka kada je "CccpVodka" seo za sto sa Grkom koji igra sa nikom "partalios" i zemljakom Rusom koji se predstavlja kao "shooLarr" do otkrića da igraju za ukupan nagradni fond od $1.2 miliona, faktički je trebalo 5 minuta i 59 sekundi brze akcije pre nego što je pobednik krunisan i stvoren milioner.
"Partalios" i "shooLarr" završili su na drugom,odnosno trećem mestu, respektivno! Obojica su kući odneli po utešnu nagradu od $100,000.
"CccpVodka," je prvi milioner stvoren u novoj lančanoj promociji "PokerStars Makes Millionaires", i 23. igrač koji je ostvario pobedu vrednu $1 million ili više u istoriji online poker turnira.
Do danas, rekord za najveću pobedu drži Tyson "POTTERPOKER" Marks, koji je uzeo $2,278,098 za prvo mesto na 2010 World Championship of Online Poker Main Eventu.
"CccpVodka" nije jedini grinder koji je doneo nagradu od $1 milion u Rusiju. Ranije u januaru Rus "sss66666" bio je prvi sa pobedom vrednom $1 milion u Spin & Go-u na PokerStarsu. Međutim, 13 minuta i 26 sekundi je bilo potrebno igraču "sss66666" da savlada druga dva igrača za stolom i osigura svoju izvanrednu pobedu.
PokerStars Makes Millionaires
Ako ste u zemlji u kojoj PokerStars legalno posluje možete konsultovati PokerStars Makes Millionaires promociju klikom ovde. Ova poker soba ima za cilj da stvori najmanje pet ili više novih milionera do kraja maja zahvaljujući $1 million Spin & Go turnirima, Spring Championship of Online Poker Main Eventu (High) 24. Maja, i All-in Shootout Deposit Raffle-u u trajanju od 2. do 22. Maja.
Ostanite u toku sa dešavanjima u poker svetu - pratite nas na Twitter-u i Facebook-u.