Top 10 Priča U 2015, #7: Andy Beal Izgubio 5 Miliona Dolara u Igri Protiv Todd Brunsona
Chad Holloway
Balkan PokerNews Staff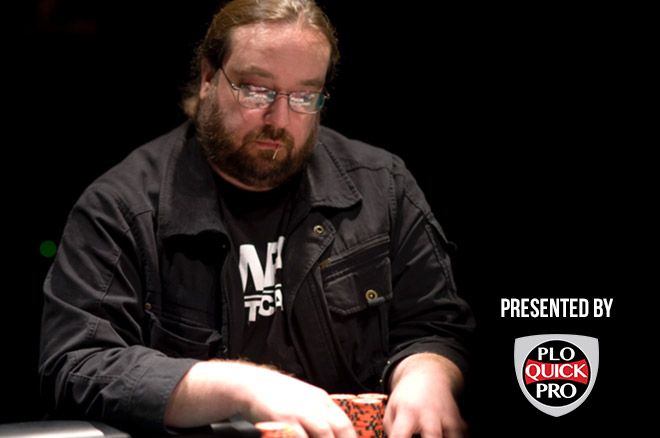 Po tradiciji PokerNews je izabrao najzanimljivije događaje godine i napravio top 10 listu najznačajnijih dešavanja u 2015. godini. Ova lista je formirana na osnovu glasovima zaposlenih u kompaniji PokerNews i na osnovu komentara čitalaca. U narednom periodu ćemo objavljivati pregled najinteresantnijih i najznačajnijih vesti iz 2015.
Na poziciji broj 8 naše liste našla se vest o povratku Andy "The Banker" Beal-a u Las Vegas.
Andy Beal se Vratio u Bellagio na Meč aa Brunson-om
Krajem Januara, odjeknual je vest da se Andy Beal, glavni lik iz Michael Craig-ove knjige The Professor, the Banker, and the Suicide King: Inside the Richest Poker Game of All Time, vratio i u Bobby's Room u kazinu Bellagio gde igra neverovatni $50,000/$100,000 limit hold'em meč protiv Todd Brunson-a, sina legendarnog Doyle Brunson-a (koji je bio sa njim).
Prema navodima poker pro-a Kyle Lomana, koji je uživo tweet-ovao meč dok je igrao neku drugu igru van high-stake sobe i Beal i Brunson su u igru ušli sa po $5 miliona.
Evo nekih vesti koje je Loman tweet-ovao tokom meča, a privuklo je veliku pažnju kompletne poker javnosti:
"There was almost 20 people in the room at the start of the game. Down to pretty much just Doyle watching now.
"Doyle went to bed it appears. The battle continues though"
"Todd continuing to win. Got about 8 million to Beal's 2."
"Beal with a solid heater. Todd: 5.5 Beal 4.5"
"Todd Building towers. Looks about the same. His demeanor is the same as always. Sitting backward in the chair, his emotions unchanged."
"Todd: 7 Beal: 3. There's only 3 people in Bobby's Room now. Todd, Beal, and the dealer."
"Brunson crushing now. Has 8.5m+ to Beal's less than 1.5m"
"Todd just felted Beal. They fist bumped and he left the room. They're done for tonight. Todd wins 5 million. More updates tomorrow hopefully."
Loman-ova priča je potvrđena sledećeg dana kada je Brunson tweet-ovao: "Velika ekipa je u restoranu. Pitali su nas jel slavimo nešto? Rekao sam da, osvojio sam juče 5 miliona!"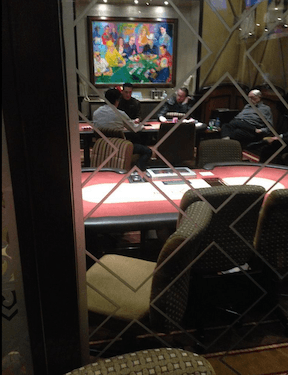 Beal, teksaški milijarder koji je stekao bogatstvo kroz nekretnine i bankarstvo, poznat je kao jedan od najvećih high-stake igrača u istoriji ove igre. 2001. i 2004. napravio je grupu za igru high-stake heads-up limit hold'em pod nazivom "The Corporation" i igrao je protiv igrača među kojima su bili Ted Forrest, Jen Harman, Phil Ivey.
Iako je 13. maja 2004. osvojio ogroman pot od $11.7 miliona Beal je završio igru sa gubitkom,. Nakon toga se u igru ponovo vratio vratio februaru 2006. Iako je na samom startu izgubio $3.3 miliona, posle tri dana igre bio je u profitu od $13.6 miliona, nakon čega je u trodnevnom meču protiv Ivey-a izgubio $16.6 miliona. Nakon toga je Beal izjavio da je završio sa pokerom.
Te igre su sve dokumentovane u već pomenutoj knjizi The Professor, the Banker, and the Suicide King: Inside the Richest Poker Game of All Time, a PokerNews je imao priliku da razgovara sa autorom Michael Craig-om, koji je svoje mišljenje o Beal-ovom povratku u poker podelio na PokerNews Podcast-u.
Beal se nakon ovog poraza više nije vraćao u igru tokom 2015. ali i taj jedan meč je bio dovoljan za 7. mesto PokerNews liste top priča iz 2015.
Ostanite sa PokerNews koji će vam u narednim danima doneti još priča iz 2015.
Ostanite u toku sa dešavanjima u poker svetu - pratite nas na Twitter-u i Facebook-u.