Jason Mercier ili Fedor Holz?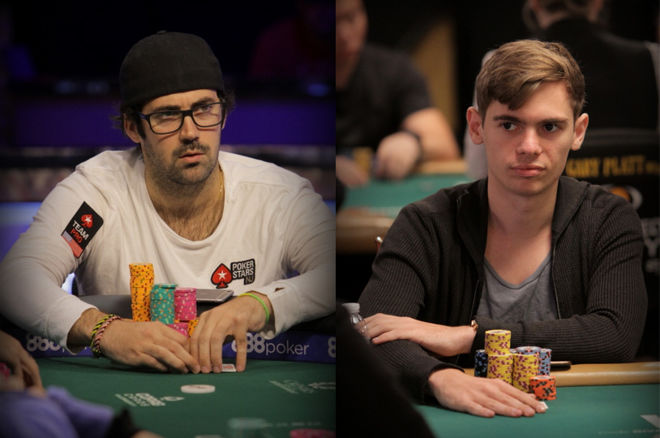 Jason Mercier ovog leta na šampionatu WSOP niže rezultate kao na pokretnoj traci. Retki su oni koji ne znaju da je Amerikanac do sada na WSOP 2016 osvojio 2 narukvice, dok je manje poznata činjenica da to ovog leta nije samo njemu pošlo za rukom .
Iako se Mercier može pohvaliti najuspešnijom serijom rezultata, po dve narukvice su osvojili i Amerikanac Ianu Johnsu koji je savladao konkurenciju na turnirima #28: 10.000$ Limit Hold'em Championship i #8: 1.500$ H.O.R.S.E., dok je Britanac Benny Glaser slavio na turnirima #32: 10.000$ Omaha Hi-Low Championship i #26: 1.500$ Omaha Hi-Low. Član PokerStarsovog tima uknjižio je nekoliko finalnih nastupa, ali i pored toga nije obezbedio nedostižnu prednosti u borbi za titulu WSOP Player of the Year.
Uprkos prethodno predstavljenim činjenicama Mercier ipak nije nauspešniji igrač ove godine!
I pored osvojene dve WSOP narukvice Amerikanac po broju osvojenih nagrada zaostaje za – Nemcom Fedorom "CrownUpGuy" Holzom.
Iako na ovogodišnjem šampionatu WSOP Nemac još uvek nije stavio svoj pečat, on je u perioodu od 3 nedelje osvojio 3 High Roller turnira koji su organizovani u kazinu Aria. Holz je za ova tri trijumfa nagrađen sa 1.306.512$, a tom iznosu treba dodati i 3,5 miliona dolara, odnosno iznos koji je Nemac uzeo za osvojeno 2. mesto na turniru Super High Roller Bowl.
Čak i u situaciji da do kraja šampionta ne zabeleži nijedan zapažen rezultat popularni nemački igrač zasada u džepovima ima više novca od svih WSOP pobednika (izuzev šampiona WSOP Main Eventa). Iako već sada možemo da kažemo da je Fedor Holz najuspešniji igrač godine, ne zaboravite, Nemac još uvek nije rekao svoju poslednju reč.