Sunday Briefing: 'jayser1337' Pobjedio na $1M Powerfest Eventu
Matthew Pitt
Balkan PokerNews Staff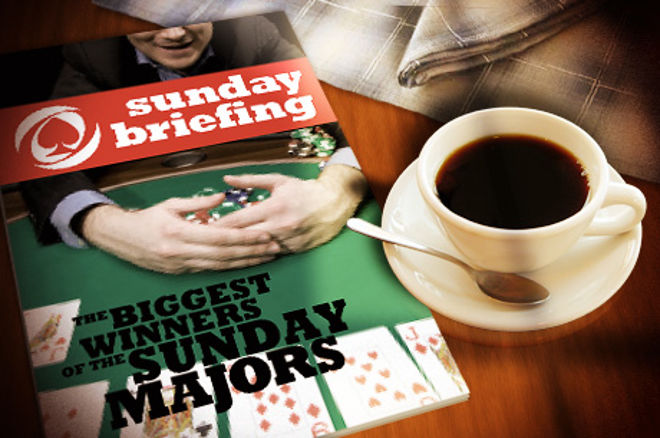 $20 milliona garantovana Powerfest Serija počela je na partypoker 7. Maja sa prva 24 od 301 turnira koji su na rasporedu.
Event 13 koji je imao $215 buy-in, i nagradni fond od 1$ milion, privukao 3,354 igrača a pobjedu je ostvario "jayser1337" koji je osvojio turnir i zaradio ugodnih $140,400 nakon dogovora u heads up-u sa "DonAndresPL" kome je pripalo $125,000.
Još jedna velika nagrada otišla je na partypoker account za "collony87" nakon pobjede na $300K Gtd Super High Roller. Collony87 je nadigrao 127 protivnika i pretvorio $2,600 u $78,400.
Britanski igrač "kashmir_uzi" takođe je postao Powerfest šampion nakon pobjede na $300K Gtd High Roller za $58,299, "ManniUndMats" osigurao je $46,653 prvo mjesto na $200K Gtd High Roller i "AllinIvey1" koji je osvojio drugi $200K Gtd event za nagradu od $34,185.
PokerStars Spring Championship Of Online Poker (SCOOP) je počeo u nedelju za koji će biti objavljen dnevni članak pokrivajući sva dešavanja tokom festivala na PokerNews, tako da ćemo se ove nedelje fokusirati i na PokerStars dešavanja tokom narednog perioda.
Charlie "Epiphany77" Carrell se vratio u virtuelni svijet sa pobjedom na $1,050 Sunday Grand. Carrell je bio bolji od kolege Brit "C12SLY" u heads up-u i zaradio $51,489, što znači da je SLY morao zadovoljiti sa $38,293 nagradom.
Neki od značajnih rezultata na PokerStarsu 7.Maja uključujući:
Dinesh "NastyMinder" Alt – winner of the Big $162 for $7,421
Zachary "Zackattak13" Koric – winner of the $215 Weekender for $9,191
Joe "Dyzalot" Morneau – winner of the Big $109 for $29,095
"CrescitEundo" – winner of the Hot $162 for $18,578
"Kot_Spartac" – winner of the $700 Super-Sized Sunday for $43,217
"freddopizza" – winner of the $109 Bounty Builder for $17,777
Johann "johann2707" Diaz – winner of the $109 Bubble Rush for $7,198
"flaszeczka" – winner of the Big $215 for $26,164
Stewart "Stew_233" Kilpatrick – winner of the $109 Sunday Cooldown for $23,880
"klagylo" – winner of the $215 Sunday Supersonic for $31,867
"AJacejackAJ" – winner of the Hot $215 for $21,341
"subsnw10" – winner of the $109 Sunday Wrap-Up for $9,888
Nisu samo na partypoker i PokerStars pokrenuti major festivali. 888poker je u akciji takođe.Pročitajte ovde sve u vezi Day 1 za XL Inferno Series, uključujući $53,014 pobjedu Brazilca Alexandre "Xandee1991" Almeida na $300,000 Opening Event.