Strategija sa Kristy: Razlike Turnirske & Keš Strategije sa Frank Rusnakom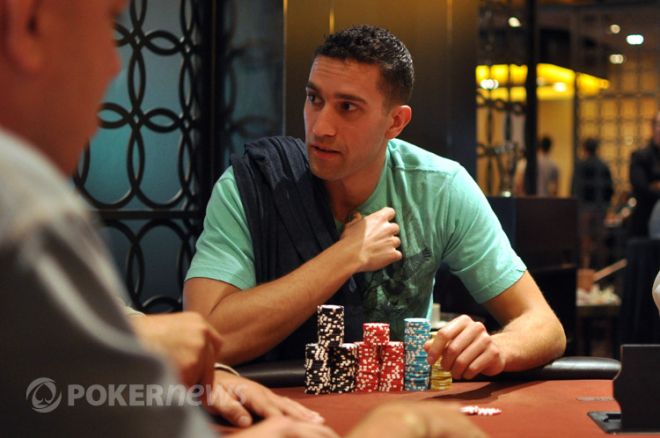 Frank Rusnak objašnjava šta znači kada "letite ispod radara" u pokeru. On je započeo svoju live turnirsku karijeru sa 6. mestom na 2007 PokerStars Caribbean Adventure Main Eventu. Od tada, Rusnak je svoj profit sa live turnira popeo na nešto preko $1 milion. Online je ostvario profit od oko $750,000 od turnira. Kada nije na putu, on grinda live keš igru u Las Vegasu.
U ovom izdanju Strategije sa Kristy, Rusnak govori o par specifičnih razlika izmedju online i live turnira. On kaže da u turnirima, nije baš uvek pravi potez kada pravite 4-bet i dobijete fold, dok je u keš igri, to vrlo često pravi potez. On kaže da je bitno da prepoznate momenat kada treba da uzmete bitne potove kako bi na duge staze imali uspeha na turnirima.
Evo još malo odlomka iz ovog intervjua:
"U turnirima se osećam kao da sam uvek na ivici, ili to treba da budete. Samo gledate da uhvatite neki EV+. U turnirima, se blindovi menjaju, i samim time dinamika se stalno menja, tako da iz tih stvari gledate da izvučete kapital. Loše je kada samo sedite i čekate dobre ruke, dok u keš igri to upravo i treba da radite. U turnirima, jednostavno morate da pravite poteze."
Ostanite u toku sa dešavanjima u poker svetu - pratite nas na Twitter-u i lajkujte na Facebook-u.