Strategija sa Kristy: Poker Matematika sa Aaron Wiltom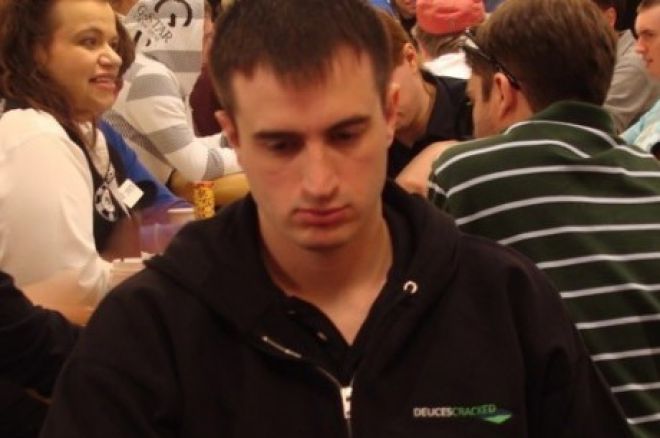 U ovoj epizodi serijala Strategija sa Kristy, Kristy Arnett sa Aaron "WiltOnTilt" Wilt vraća se na razgovor o tome kako matematika utiče na igru. Posle datog uvoda za rang ruku sa kojima igramo, pot equity, i očekivani value, Wilt govori o tome kako koristi ove podatke da bi doneo odluku u bitnom momentu za no-limit hold'em igru.
Evo malog dela iz intervjua:
Evo situacije: U $5/$10 igri, tri igrača rade limp. Vi ste na big blindu sa
. Flop je
rainbow. Akcije se checkira od buttona, koji radi bet $10. Small blind prati. Šta da radite?
Uglavnom, ono na čega ja idem je da imam četiri outa za nuts. Ako bih samo pratio sa pot odds, imao bih 1-naspram-11 šanse. Pre flopa skupilo se $50 u pot, button betuje $10, to je $60 i small blind prati i sada je $70 u potu. Ako ja pratim sa $10 naspram $70, imam 7-od-1, tako da nemam dobar pot odds. Da li to znači da treba da radimo fold? Rekao bih da ne treba pošto ako pogodimo naš out, imamo veliku šansu da izvučemo još novca iz ruke. U većini situacija igrači tu staju. Oni misle, "Imam ispravan implied odds tako da ću ispratiti." Ja im postavljam pitanje, "Koliko puta treba da pogodim da bih bio dobar?" Sada imam 7-od-1 a treba mi učinak 10-na-1. I to sve za $10 tako da mi treba $40 ili još četiri call od po $10. Tako da postavljam sebi pitanje, "Kada pogodim trojku, mogu li izvući dodatnih $40?" Čini se da u ovoj situaciji, kada se radi bet-call, uglavnom bi mogao neko imati keca. Tako da vrlo verovatno da ću izvući dodatnih $40 od protivnika. Ja bih radio call iz tog razloga.
Za više poker strategije potražite epizode Strategije sa Kristy. Slobodno pošaljite neko pitanje, ideju ili sugestiju na [email protected] Ostanite u toku sa dešavanjima u poker svetu - pratite nas na Twitter-u i lajkujte na Facebook-u.